There For You
Open Monday to Saturday to serve you best.
Pristine Quality
Only the best wines are created at Corks Winery.
Heavily Awarded
Award Winning wines and crafting is what you can expect here.
Professional Guidance
We are there to help find & create your favorite wines.
Inclusive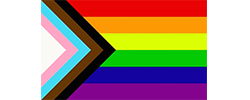 Thank you for choosing Corks Winery Kingston as your own private winery.
The Corks family of winery stores have been operating in Ontario since 1993. We offer a full winery service and use only filtered water and the finest ingredients available.
Our Company Values
We hope that your wine making at Corks will be a satisfying and rewarding experience.
Our wines are all 100% satisfaction guaranteed and we rely on you, our customer for any suggestions or concerns you feel could improve our quality and service.
Read what Corks Winery Customers are saying
Valerie Halferty

THUMBS UP!

"The staff is excellent and they know their stuff. We so far have made 3 different batches of wine and it's all very yummy. We are returning customers that's for sure."
Negar Kashfi

RECOMMENDED!

"Wonderful staff and the most amazing delicious wine!"
Nancy Cato

THE BEST!

""Only The Best Of Kingston""
Kathy Morin

TERRIFIC!

"This place is the best!! The staff are always so helpful and knowledgeable. For anyone new to the world of wines; it is a great place to expand your taste. Doug is terrific at helping you select the wines that you will love."
Andrea Hutchins

GREAT PRICES!

"Great prices and especially great people that run this amazing establishment. Their wine is fabulous!"
Personalized wine to suit your taste!
Craft winemaking is not only fun, easy and cost-effective
– but it allows you the flexibility to customize your wine with the help of our educated retailers to suit your unique taste profile! From using different yeasts, oaks, and fruit additions we'll personalize any of our wines to match your preferred taste profile.
See Our Story
Come share in the fun of making and bottling your wine!
Making wine is not just a cost savings, but it is a ton of fun. Come find out why Corks Winery is the place to go to enjoy every moment of the experience.